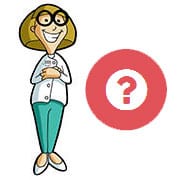 How long does a session last?
Individual sessions last approximately 45 – 60 minutes.
A GS Happy Huddle is roughly an hour and a half to two hours.
I look after my elderly mother who has quite bad breath. I worry that I am not cleaning her teeth and dentures properly. Can GS offer any advice?
Yes, GS can visit you and your mum at home and show you how to clean her teeth and dentures and look after your own mouth as well.
I am scared of the dentist, can GS help?
GS is not an alternative to visiting a dentist but we can help you make sure you are doing everything you can at home to have a healthy smile and prevent tooth decay and gum disease.  We will discuss your concerns about visiting the dentist and if you don't have a dentist we may be able to help you find one who will help overcome your fear.
How much does it cost?
Cost is usually based on time spent e.g. Growing Smiles assessment and preventive plan is in the region of £45.00 for a 45 – 60 minute session.
Payment methods accepted – cash, cheque and all major credit cards.
I work full time can I arrange a session in the evening or weekend?
Absolutely!  The whole idea of GS is to make oral health promotion accessible when it suits you.
Do I have to have a 1-1 session or can I arrange a session with a friend?
We are happy to have a coaching session with one or two people, or even a family group. Let us know your preference and we will work with you to arrange a suitable session.
What does a GS Happy Huddle involve?
Having fun talking teeth!  A bit like a well known kitchen storage party or makeup party!  Finding out about dental care and what GS has to offer your oral health and an opportunity to look at oral health care products which are right for you – guided by an expert in oral health promotion.
Do I have to live in County Antrim to access Growing Smiles?
Not at all!  If we can arrange a suitable time we are willing to travel within reason! We may even have a GS coach locally so please contact us and we will endeavour to meet your needs.