Your smile is more than the window to your soul!
It reflects your health and says a lot more than you might think.
What it's all about
It's basically personal training for your mouth, products the professionals recommend and lots more to help you to a healthier smile. What you do every day is key to oral health. Growing Smiles supports you and your dental team improving dental and oral health.

Sign up to our mailing list.
Join us for Talking Teeth Thursday Live every week from 7 - 8PM on Facebook
Coach LeighGS, our oral health expert will be ready to answer your queries via LiveChat* or Facebook messenger
*Live Chat available anytime. Talking Teeth Thursday time subject to occasional change. Time confirmed each week on Facebook/social media.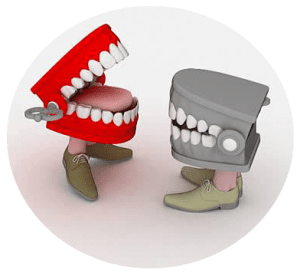 What our Clients Have to Say
Growing Smiles has been a really positive experience for me. I've learnt so much from Leigh and was surprised how little I knew about my oral health. I was always led to believe that "brushing twice a day" was enough and although I'm sure it's a good start there is other simple things I could be doing. Leigh showed me even the simplest things like how to brush my teeth the best way for my mouth to get the most out of my general and oral health.

I saw Leigh only two weeks after visiting with my own dentist and now realise how little time you get to discuss your needs fully with a dentist like being able to see with Leigh's intraoral camera how much plague was building up on my teeth and she was able to recommend that I see a hygienist which she helped me arrange.

I feel so much better informed about my oral health now and will definitely be recommending Leigh to others.

- Heather, Ballyclare

My experience of GS was very positive. Just having a better understanding of what the dentist is checking for, why certain things like dental cleaning are important and how my mouth works in regards to eating and drinking gave me motivation to make more effort and a feeling of control in my oral health that I had not experienced before. The whole approach was relaxed and felt personal to me. I love the partnership involved in the process opposed to lying in a chair while someone looks around your mouth and doesn't say a word to you about what is going on in there. Although it is not a replacement for visiting your dentist I feel it will make a big difference to how I feel on future visits. I am more knowledgeable about my oral health and just being able to understand what is happening and what the dentist is talking about makes the whole experience less unpleasant. I would most definitely recommend GS to others. - Sandra, Ballycarry

Thanks to Growing smiles I'm taking much better care of my teeth – and feel the benefits of the extra effort! I flossed before but hadn't realised that I didn't do it right What a great idea - I just didn't realise my mouth was so important to my health. I was able to ask lots of questions about my mouth and found the whole thing really useful. I've even made a dental appointment for the first time in years! 🙂 I understand more about why I need dental treatment and what I can do to prevent problems. I know what and how I need to look after my teeth and gums - or spend more time – and money at the dentist! Thank you. - MH, Belfast

Our GS appointment was very positive and relaxed. Our two children aged 4 & 5 really enjoyed it, unlike their usual visits to the dentist, they actually let Leigh look in their mouths. They also now have more understanding of the importance of brushing twice a day and not snacking or drinking anything other than water between meals. I gained far more of an understanding about how things work in my mouth and how to care for and prevent problems. I was surprised how little I actually knew. It's always been the case of treat a problem as it arises by a visit to the dentist and hope that regular check ups and brushing after every meal could reduce my risk of decay. By making small changes to my dental hygiene routine I feel I'm giving my teeth and gums much better care. I am much more conscious of the way I brush and floss to ensure a maximum clean. It has also given me peace of mind, now that we as a family are more informed, we can reduce or hopefully eliminate the risk of cavities, in conjunction with our regular dental check ups. I have and will be recommending Growing Smiles to friend's family. - JH

I have a fixed appliance on my lower teeth, there was staining from tea on the glue and I hadn't got my teeth descaled since the appliance was fitted a year and a half ago, it was really annoying me. Before I had my GS consultation I asked if I could get my teeth cleaned and my dentist said I'd have to get the wires removed teeth cleaned then put back on. But during my GS consultation I was advised of the exact cleaning treatment to ask my hygienist to give me, all without wires needing to be removed. I'm so pleased now that my teeth are clean and descaled again. I can smile with confidence once more 🙂 - JH

I first met Leigh when she delivered a very informative talk to a business seminar I attended. Immediately after the session, I invited Leigh to deliver a family session for me, my wife and 3 kids (of 16, 14 and 12) at our home. The session was quickly arranged, and Leigh made it really fun for the kids and interesting for all of us; we learnt lots as a family that we continue to keep each other in check on. Delighted with the session and for the longer-term benefits that we will gain as a family. I would recommend Leigh and her Growing Smiles service to anyone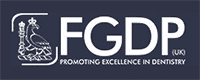 Training & Consultants to